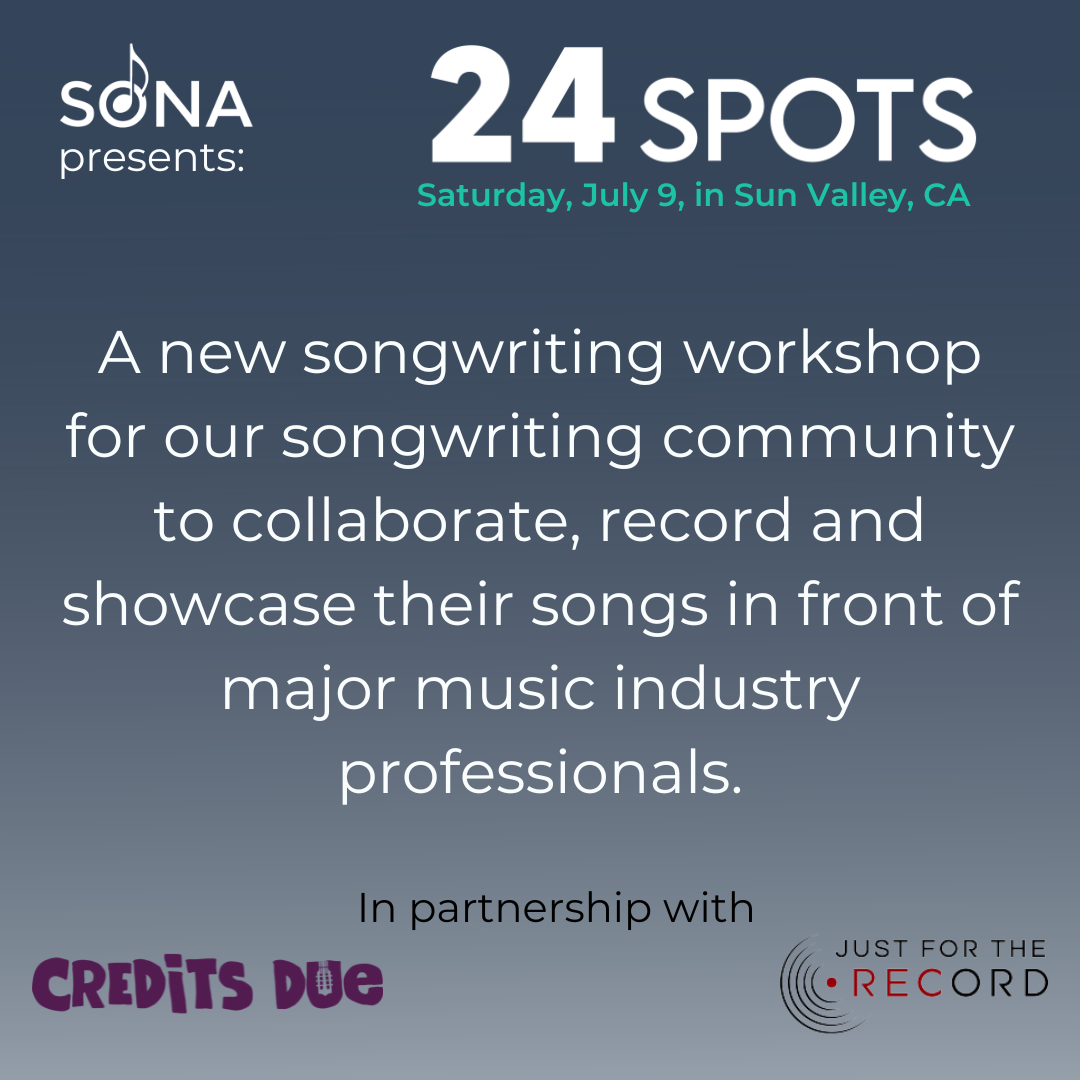 On Saturday, July 9th, SONA is offering songwriters an opportunity to co-write with two other writers/producers in a four-hour workshop at a new state-of-the-art recording studio. We'll host an intimate listening party reception at the end of the day to showcase the songs for major industry players.
Join us for breakfast or lunch before your session hosted by Credits Due, who will be giving you all the information you need to properly register your work, even the songs you write that day!
Interested songwriters may apply by submitting an application fee and three examples of their work for which they retain at least 50%.
A panel of esteemed, award-winning songwriters from our board will choose the 24 Spots attendees to participate in the workshop.
Good luck!
—————-
Applications have CLOSED
We'll let applicants know by June 28th whether or not they've secured a "Spot".