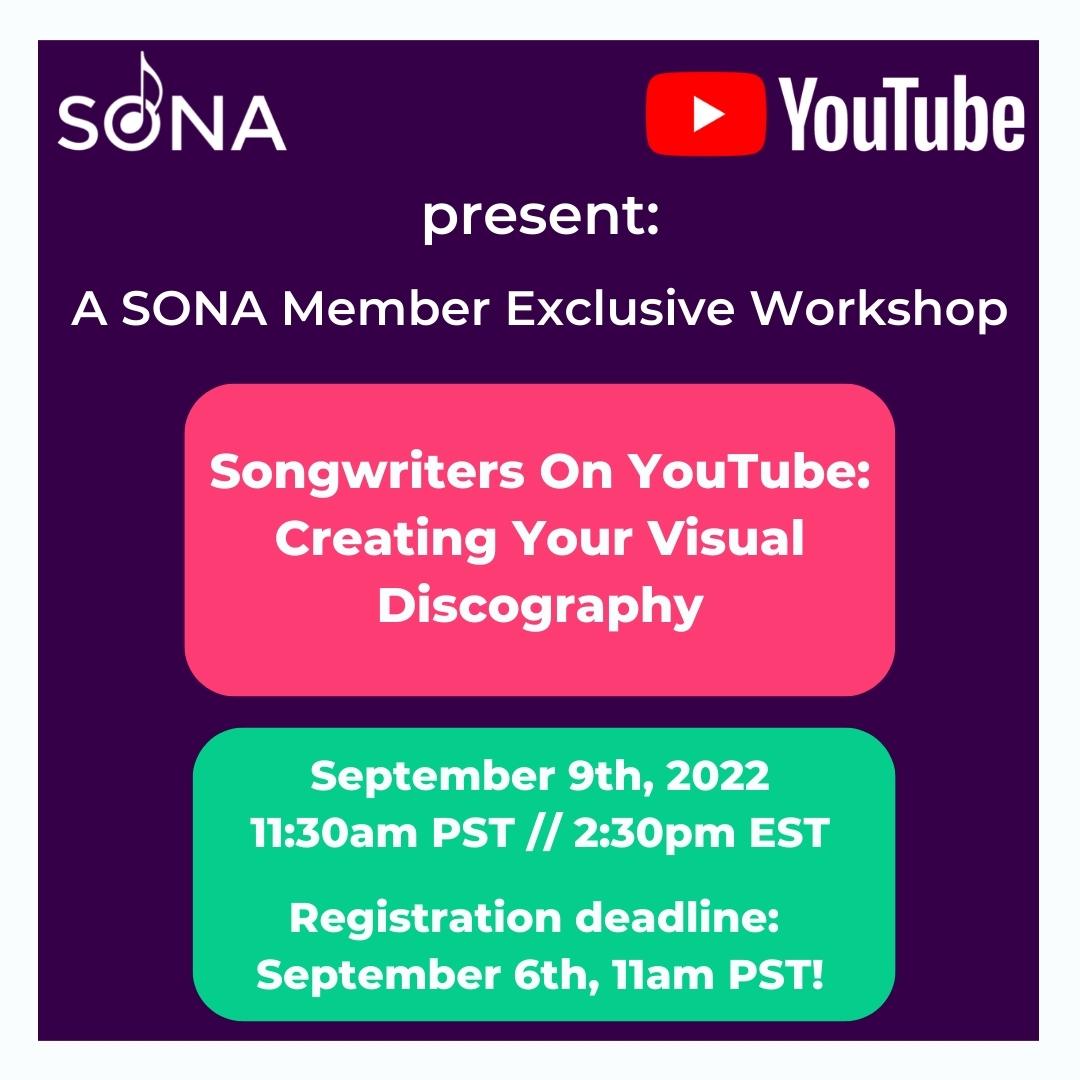 THIS IS A SONA MEMBER EXCLUSIVE EVENT!
A look at how YouTube is helping songwriters and producers showcase their portfolio of work to connect and engage with fellow musicians and fans. Get answers, create your visual discography, and learn how to promote your latest work on YouTube.
If you are interested in participating in this workshop, please email [email protected] to confirm. 
Not a member, but still interested? Become a member for this and more SONA member exclusive opportunities!