Remember that date!
It's the day the Music Modernization Act (now the Orrin G Hatch Music Modernization Act) PASSED in the United States Senate!
Thank you #MusicArmy!!! You did this! This is a BCC list and will be kept private, but everyone on here should know that the list grew by 150% from when it started 6 weeks ago. It includes songwriters and artists who have to have day jobs to make ends meet and songwriters and artists who are on the charts right now. It includes legends and future legends. It spans genres and ages and geography – but the common thread is that everyone on here STEPPED UP to help our community and to ensure the future of our profession. For me, this has been all about my 11-year-old son, who is (big surprise) a songwriter.
I am grateful beyond words!
And because we are "virtual" army… here are some slides to share the news with! 🙂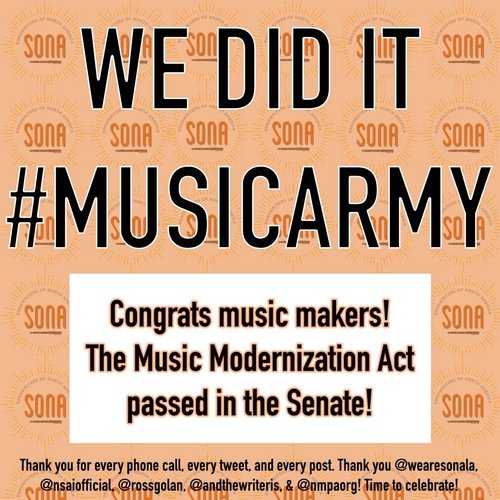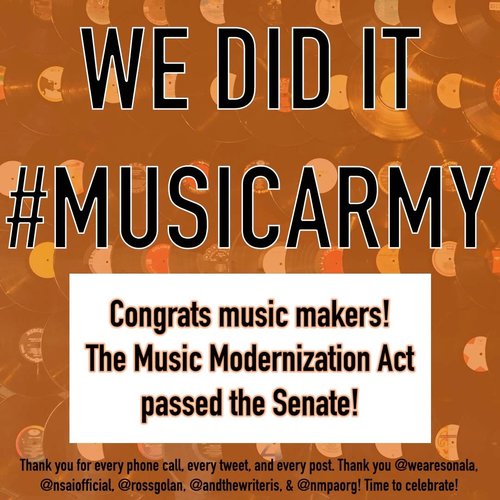 Next step – reconciliation in the House. Then the President signs. Then its law!
Unbelievable.
– Michelle
Let's Chat!
Questions? Get in touch with us by filling out the contact form below. We'll get back to you as soon as we can.