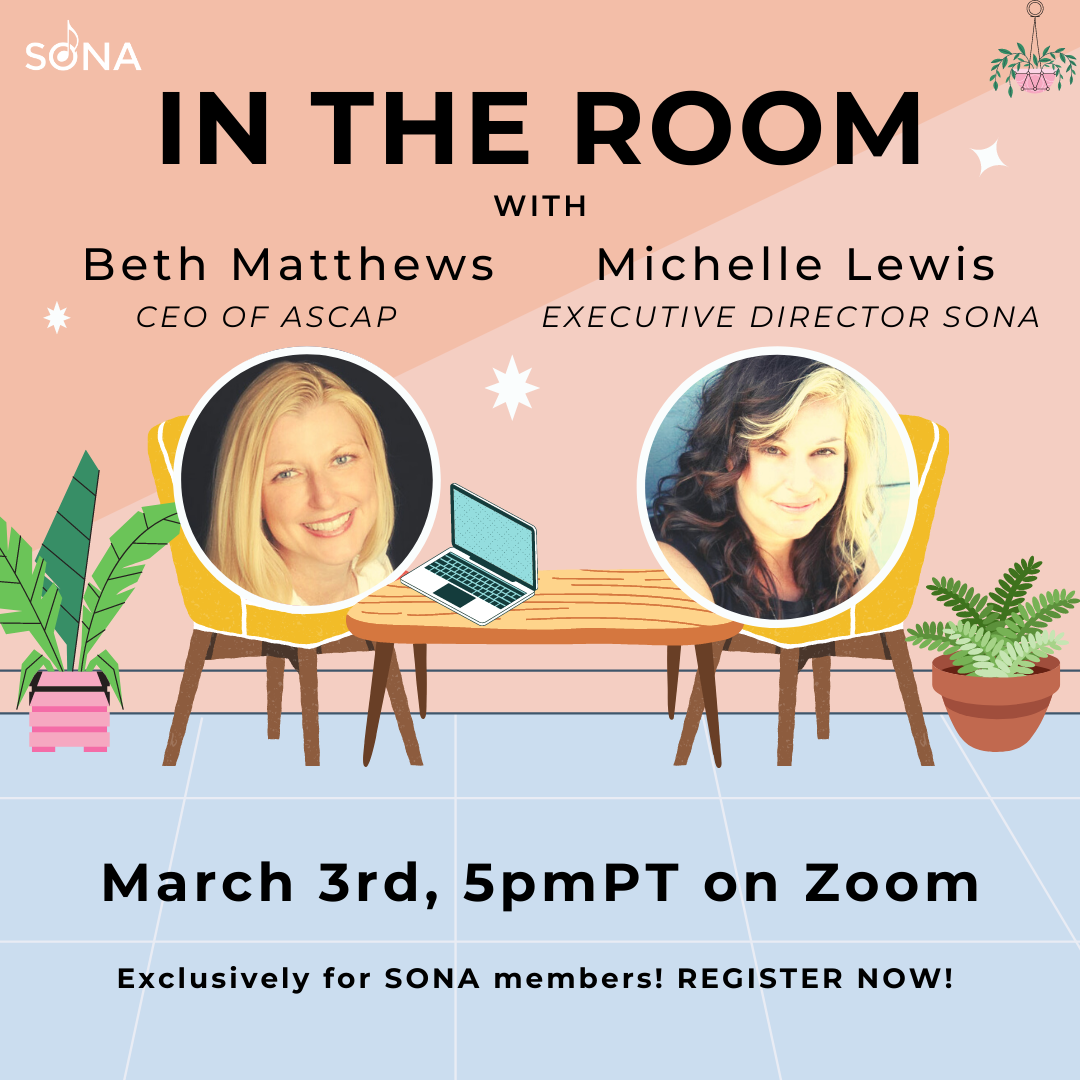 SONA's member-exclusive "IN THE ROOM" is back on March 3rd at 5pm PT with ASCAP CEO Beth Matthews and SONA Executive Director Michelle Lewis
SONA's popular series featuring in-depth conversations between songwriters and music biz leaders makes a BIG return in what promises to be a captivating one-on-one with special guest ASCAP CEO Beth Matthews + SONA's Executive Director Michelle Lewis.
This is an exclusive event for current SONA members.
Suggested donation of $10 – all proceeds support SONA. Members, check your email for registration details!