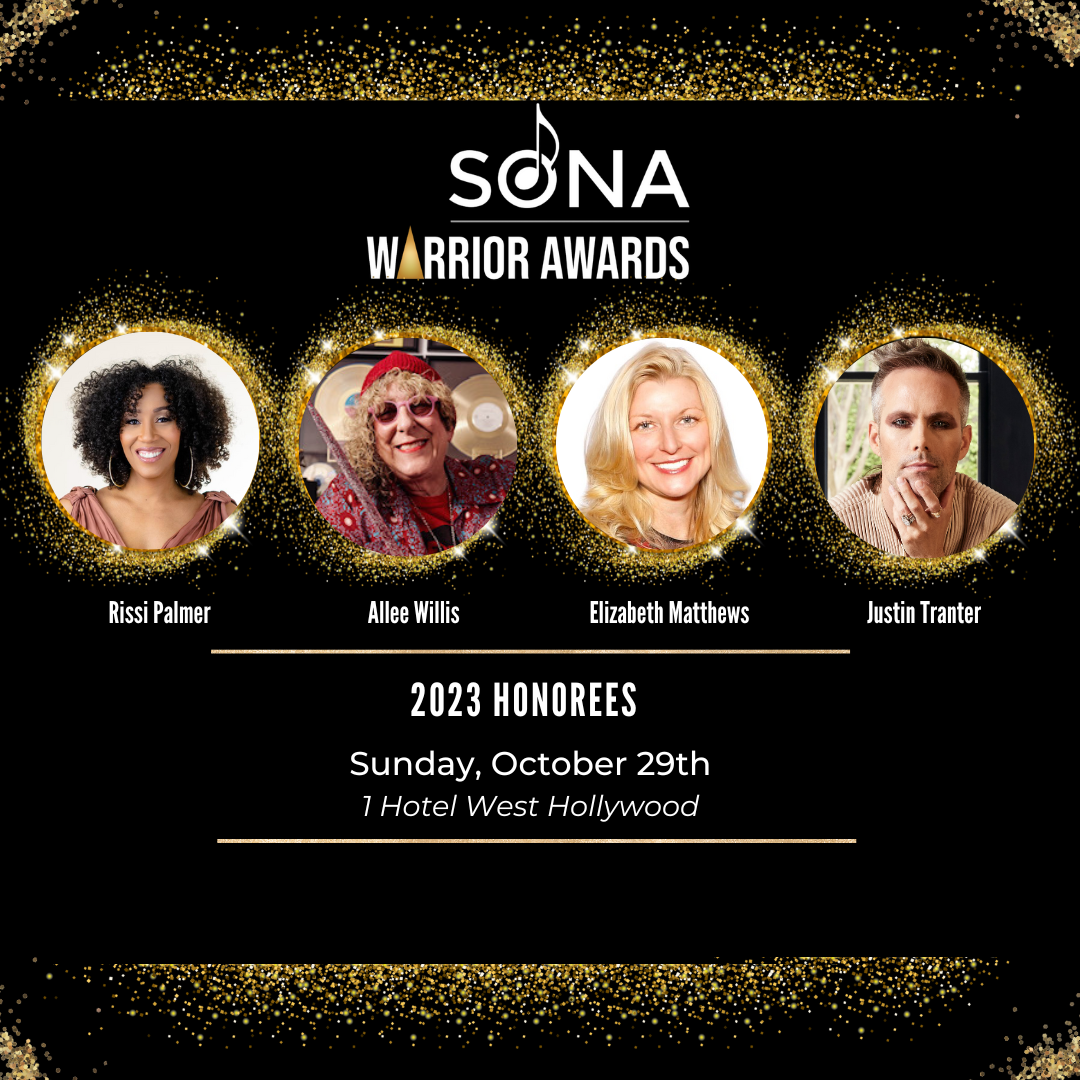 The 2023 SONA Warrior Awards are happening October 29th, 2023!
This year we are honored to celebrate Rissi Palmer, Allee Willis, Elizabeth Matthews and Justin Tranter.
The SONA Warrior Awards celebrate the immense talent and hard work of individuals known for their high-profile accomplishments within the music industry while honoring their tireless efforts advocating for songwriters' rights.